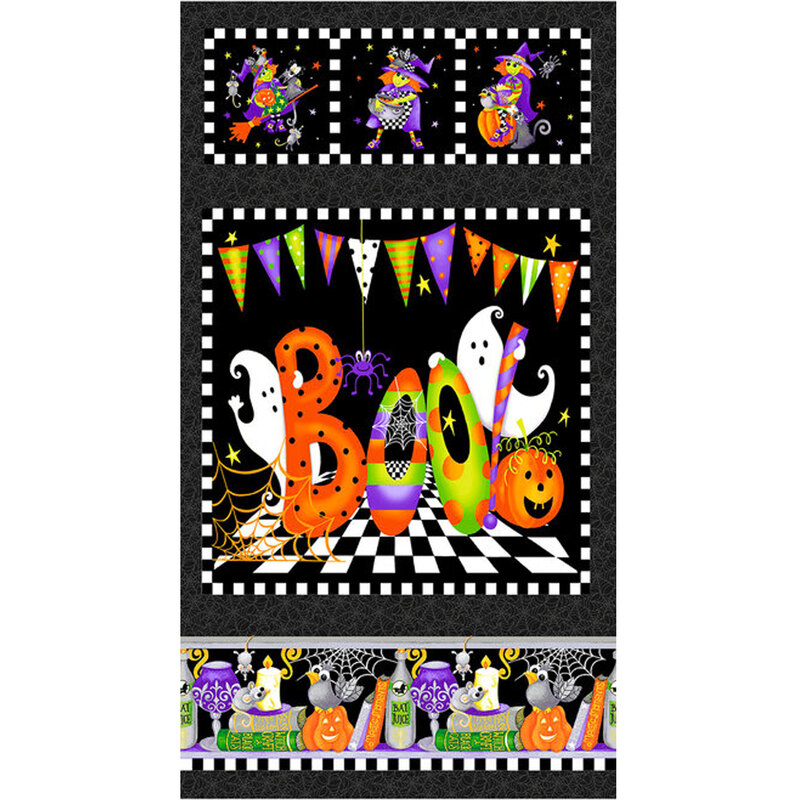 Boo! Glow In The Dark 254PG-93 Multi by Henry Glass Fabrics
Boo! Glow In The Dark by Delphine Cubitt for Henry Glass Fabrics is an adorable Halloween collection featuring glow in the dark prints! This cute panel features ghosts, pumpkins, witches, and the word "BOO". Add this fun panel to your next holiday quilt!
Width: 43" / 44"
Material: 100% cotton
Expected Arrival is April 2022.