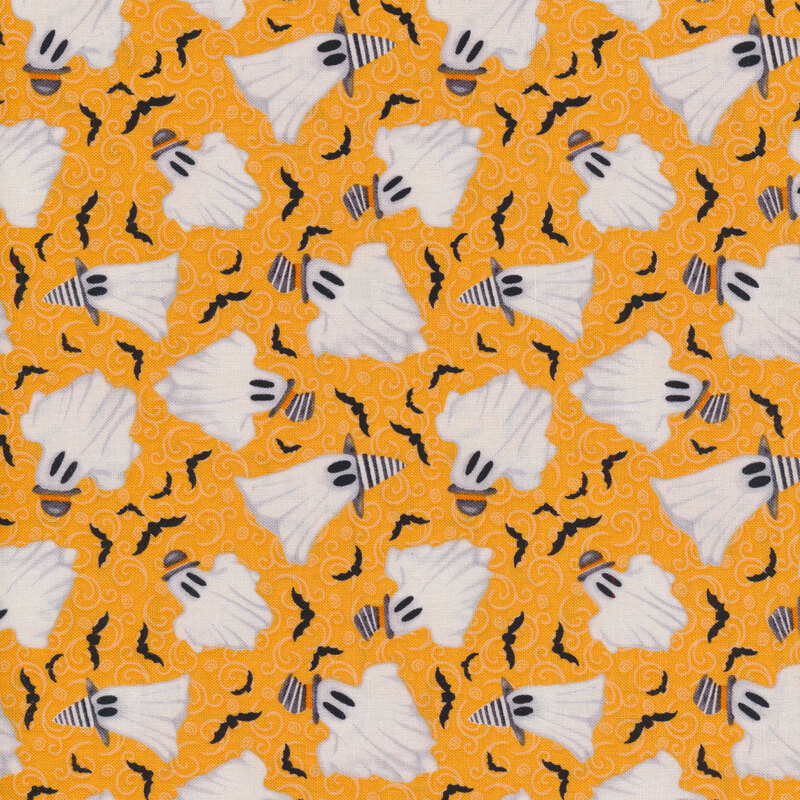 Olde Salem's Black Hat Society 317G-33 Orange by Henry Glass Fabrics
Olde Salem's Black Hat Society by Shelly Comiskey for Henry Glass is a fun Halloween collection featuring jack-o-lanterns, black cats, witch hats, bias plaid, spiders and spiderwebs, trick or treat tote panels and a border stripe print. Decorate your next Halloween project with this orange fabric featuring tossed ghosts and bats!
Width: 43"/44"
Material: 100% Cotton
Swatch Size: 8" x 8"
$12.98
To order 1/2 yard, enter 0.5