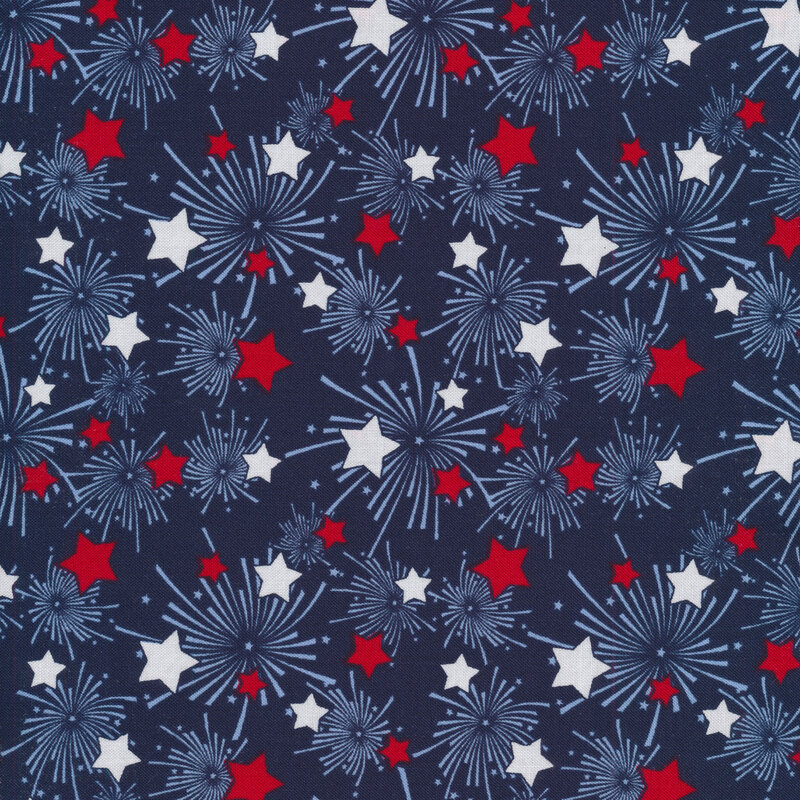 Gnome of the Brave 334-77 Navy by Henry Glass Fabrics
Gnome of the Brave by Shelly Comiskey for Henry Glass Fabrics is an adorable fabric collection featuring patriotic gnomes, American flags, red, white, and blue colors, and lots of fireworks! Accent your next patriotic project with these red and white firework bursts on a navy background.
Width: 43"/44"
Material: 100% Cotton
Swatch Size: 8" x 8"
$12.20
To order 1/2 yard, enter 0.5