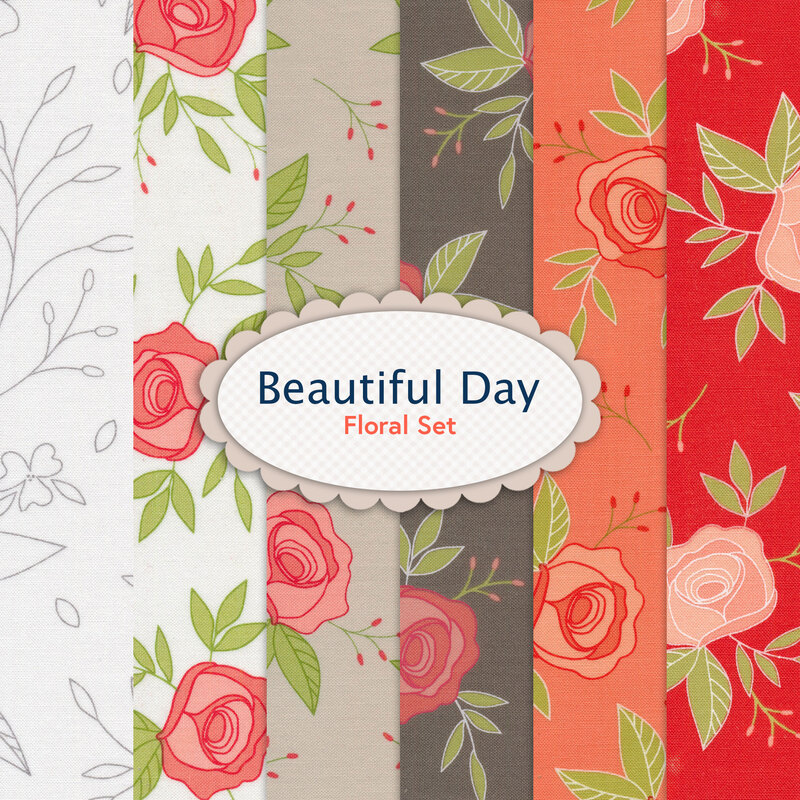 Beautiful Day 1yd 1" REM Set by Corey Yoder for Moda Fabrics - 6pcs #8
This set of remnants contains 6 pieces, each measuring approximately 1 yard, 1" x WOF.
Beautiful Day for Moda Fabrics is a beautiful quilt fabric collection with an array of pink, green, red, taupe, white, and gray fabrics with prints featuring lovely florals, stripes, ginghams, and more!
Width: 43"/44"
Material: 100% Cotton
Swatch Size: 8" x 8"
$75.00
To order 1/2 yard, enter 0.5