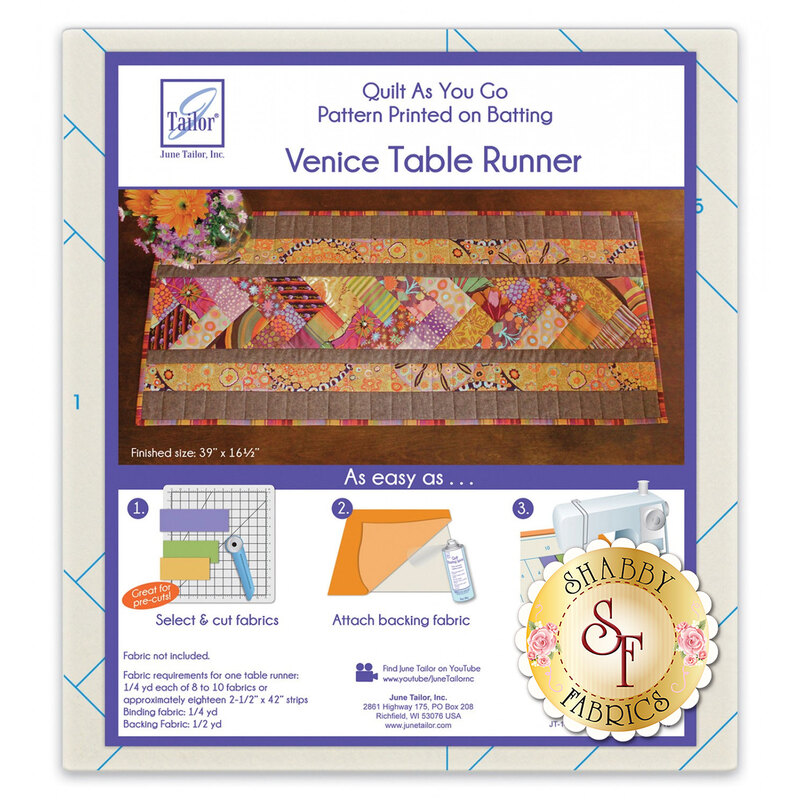 Quilt As You Go Venice Table Runner Batting
Quilt as you go June Tailor's pre-printed batting! This batting features easy piece-by-number constructions so all you have to do is choose your favorite fabric, cut fabric, sew by number, and complete your table runner! Fabric is not included. Pattern is printed on 80" Cotton/20% Polyester background.
Table runner finishes to approximately 16½" x 39"

Fabric Requirements:
1/4 yd each of 8 to 10 fabrics or approximately eighteen 2½" x 42" strips
Binding fabric: 1/4 yd
Backing fabric: 1/2 yd
$16.99
To order 1/2 yard, enter 0.5