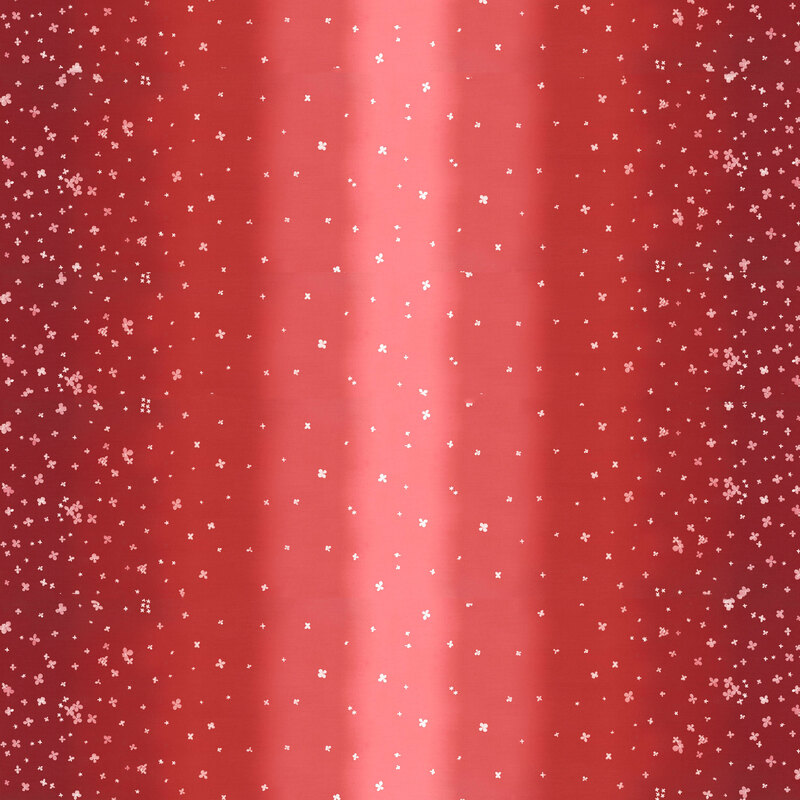 Ombre Bloom 10870-316 Mulberry by Moda Fabrics
Ombre Bloom is a gorgeous collection by V and Co. for Moda Fabrics. The ombre is darkest at the selvage, graduating to the lightest at the midpoint, and returning to dark at the opposite selvage. Add a special touch to a quilting project with this red ombre fabric!

Width: 44"/45"

Material: 100% Cotton

Main Image Swatch Size: Approximately 44" x 22"

Secondary Image Swatch Sizes: 8" x 8"
$12.40
To order 1/2 yard, enter 0.5