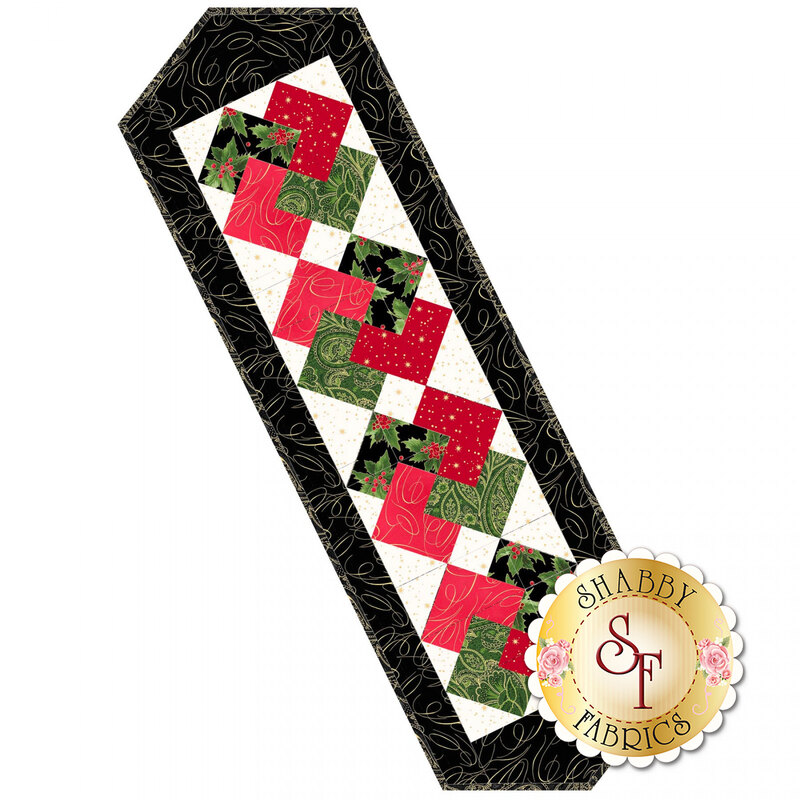 Card Trick Table Runner Precut Kit - Glad Tidings Metallic
A quilter's dream come true! This stunning Card Trick Table Runner features basic piecing but will wow your guests with its complex look. Piecing is made even simpler with this kit because the fabrics come already precut!

Table runner finishes to 13" x 45".
This kit includes the pattern, the precut fabric for patchwork, borders, backing, and binding!
$36.00
Buy one, get one 50% off!
To order 1/2 yard, enter 0.5