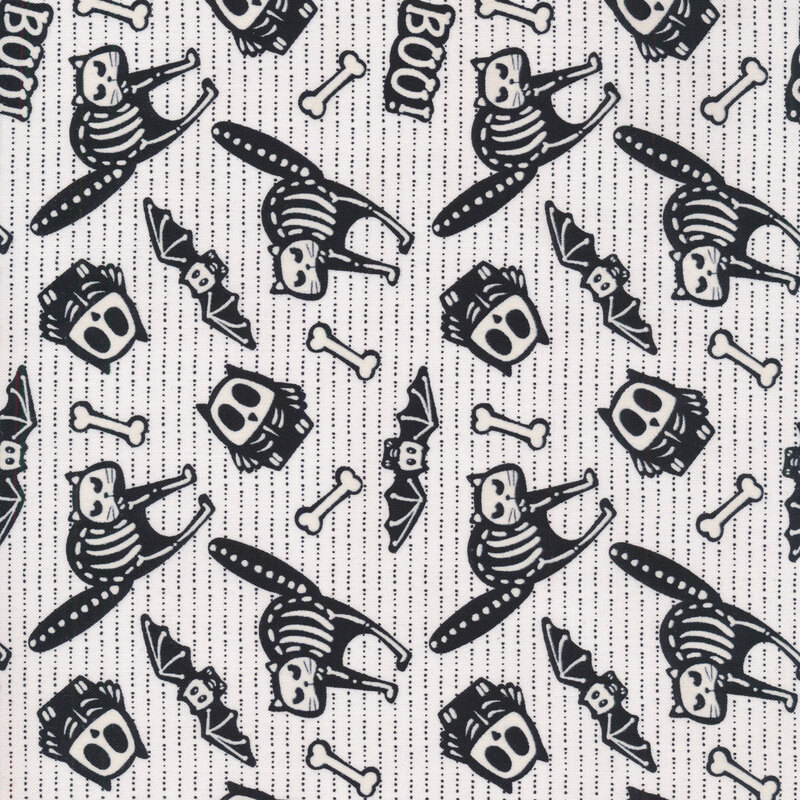 Glow Ghosts (Glow in the Dark) 9606G-9 Blk/White Tossed Bones of Motifs by Henry Glass Fabrics
Glow Ghost is an adorable ghost collection by Shelly Comiskey for Henry Glass Fabrics! Add this tossed spooky print to your next Halloween project!

Width: 43"/44"

Material: 100% Cotton

Swatch Size: 8" x 8"
$12.80
To order 1/2 yard, enter 0.5