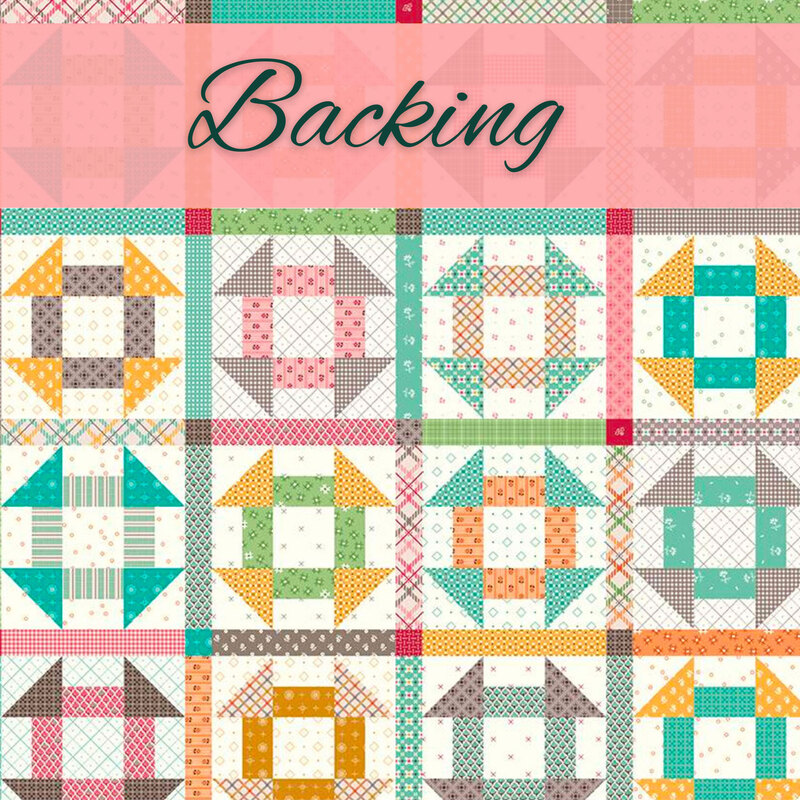 Home in the Middle BOM - Backing - 3½ Yards - RESERVE
THIS IS A RESERVE PRODUCT THAT WILL SHIP WHEN THE BOM SHIPS IN

FEBRUARY 2022
This is the coordinating backing for the Home in the Middle BOM. Backing measures
3½ yds.
The cost of the backing is
$40.95
($5.00 will be charged now, and the remaining
balance of $35.95 plus shipping will be charged when the BOM ships in February
2022).
Want to sign up for the Home in the Middle BOM? Get it HERE!
Please Note:
Reserve fees are non-transferable, non-refundable, and do not count
towards the $75 free U.S. shipping.