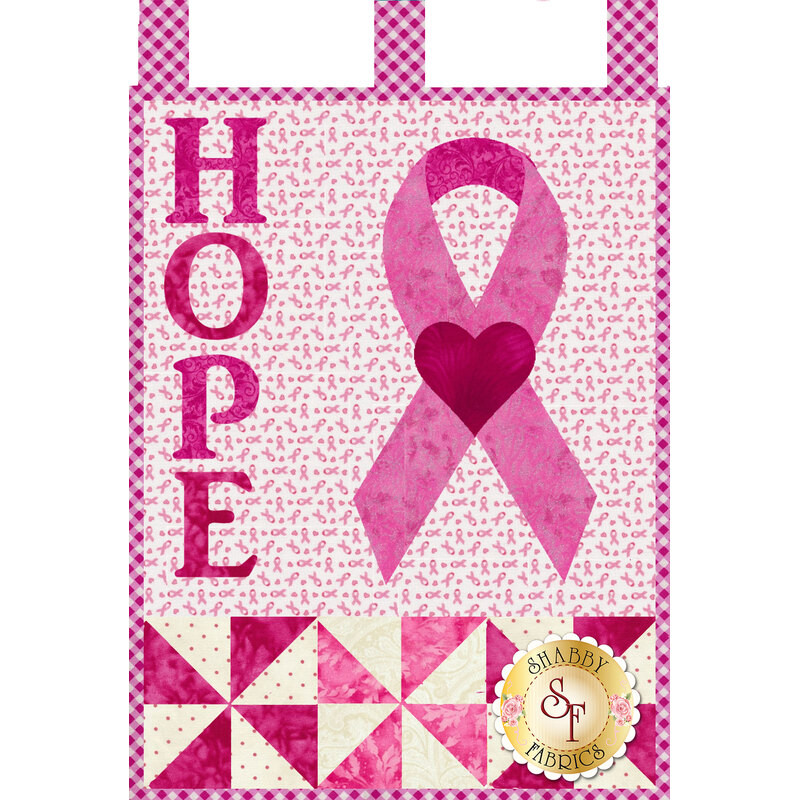 Little Blessings - Pink Ribbon - Laser Cut Kit
Show your encouragement of those affected by breast cancer with this special wall hanging design by Jennifer Bosworth of Shabby Fabrics. Wall hanging measures 12" x 18" and hangs from a darling dowel hanger (not included - available separately below). Purchase of this kit supports breast cancer research.
Kit includes pattern, all top fabrics, laser cut applique pieces, binding, tabs, and backing. Applique fabrics are LASER CUT - meaning each piece is already backed with fusible webbing and cut to size. Simply place the pieces on the background, iron in place, and stitch around the edges!
$38.50
Buy one, get one 50% off!
To order 1/2 yard, enter 0.5