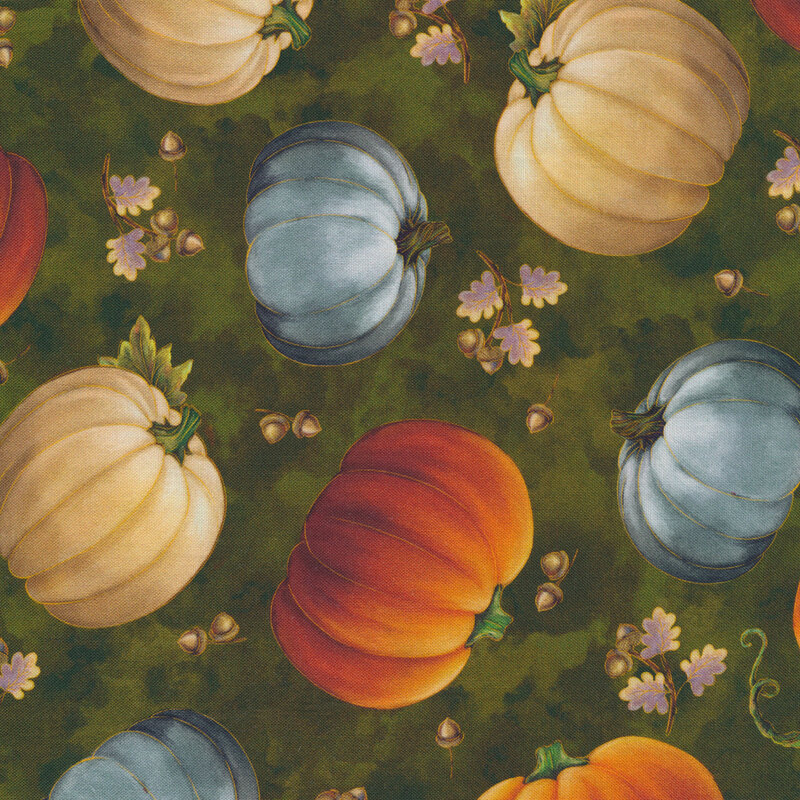 Harvest Elegance 27670-F Evergreen by Quilting Treasures Fabrics
Harvest Elegance is a beautiful digitally printed Autumn collection by Gina Jane Lee for Quilting Treasures Fabrics. This fabric is digitally printed, giving it brighter, more vibrant colors and beautiful detail not available in traditional, screen-printed fabrics. Add these festive pumpkins to your next quilting project.

Width: 43" / 44"

Material: 100% Cotton

Swatch Size: 8" x 8"
$12.10
To order 1/2 yard, enter 0.5