Wafer 1 Lightbox
If you love appliqué or hand embroidery, then this is a must have item for your next projects! The Wafer 1 Lightbox from Daylight Company is a smaller version of the Wafer 2 Lightbox, making it even more mobile and lightweight! It is an amazing way to easily trace all of your embroidery lines, line up appliqué shapes, and more! The Lightbox is tough and durable, but still lightweight and portable so you can easily maneuver it where you need it! Light intensity is also adjustable; you can adjust the light from low light to maximum brightness with just the press of a button! This Lightbox is ideal for your other crafts as well! Calligraphy, stenciling, scrap-booking, embossing, and so much more!

Tracing Area Size: 9" x 12-1/2"
Thickness: 3/8"
Weight: 2 lbs

Follow along with Jennifer in the video below for additional information about the Wafer 2 Lightbox, which is the slightly larger 12-1/2" x 17" version of this product!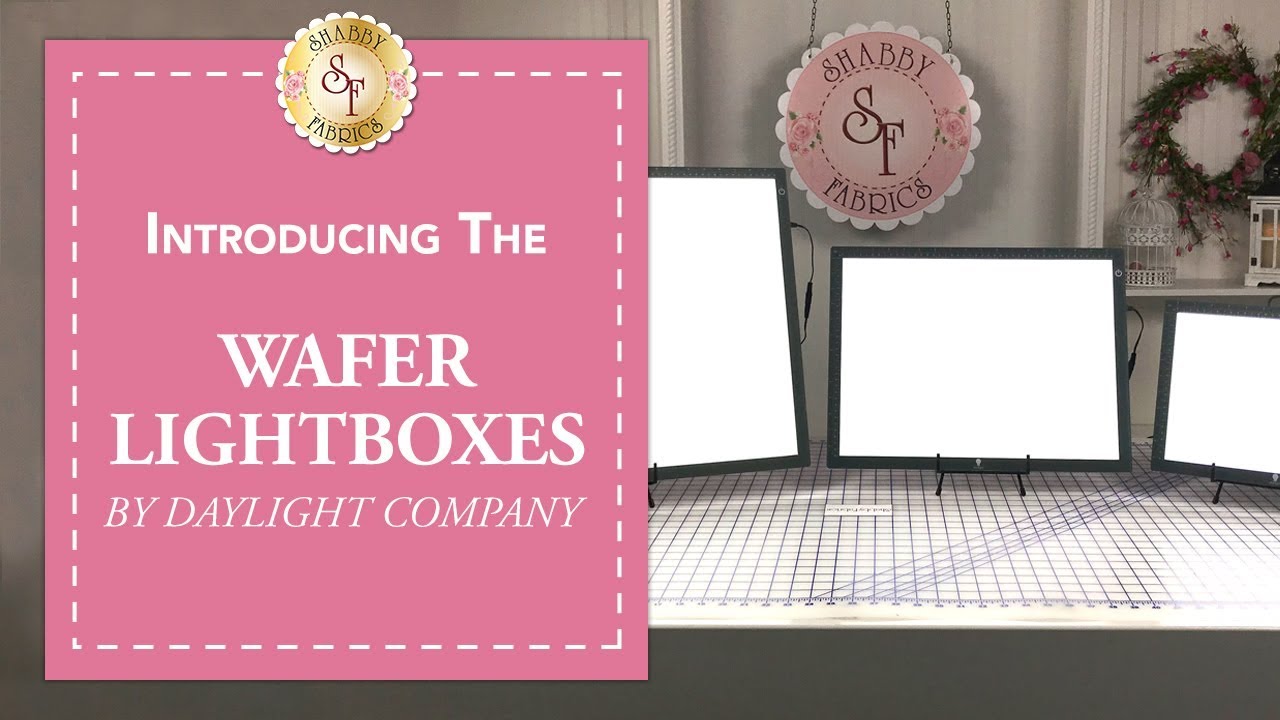 Reg.
$179.99
Sale
(Loyalty members earn $5.40)
You Save
$179.99

(Loyalty members earn $5.40)
To order 1/2 yard, enter 0.5
This product incurs a separate $24.95 handling fee for international orders.
Ships separately. Cannot be shipped to AK/HI or Internationally.