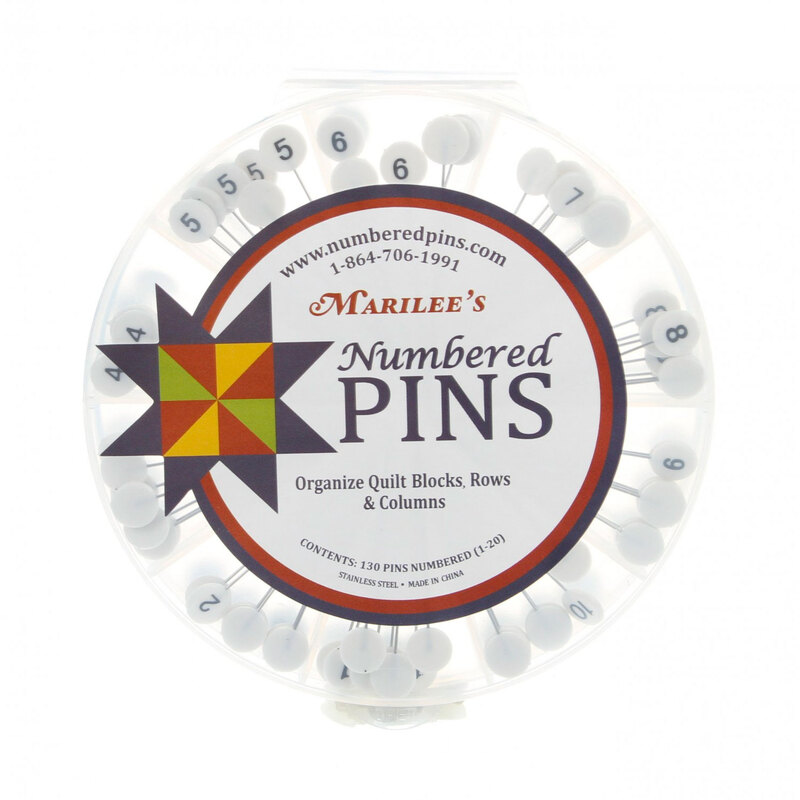 Marilee's Numbered Pins - 130ct
Marilee's Numbered Pins are the perfect solution for organizing quilt blocks, rows and columns when order is important to the design of the quilt. Use these high quality, stainless steel, flat head pins as a simple tool to keep your project organized without disturbing your layout.

130 numbered pins are provided in a convenient, compartmentalized, two-sided case for easy organization.

Pins measure approximately 2 inches.

$29.50
To order 1/2 yard, enter 0.5