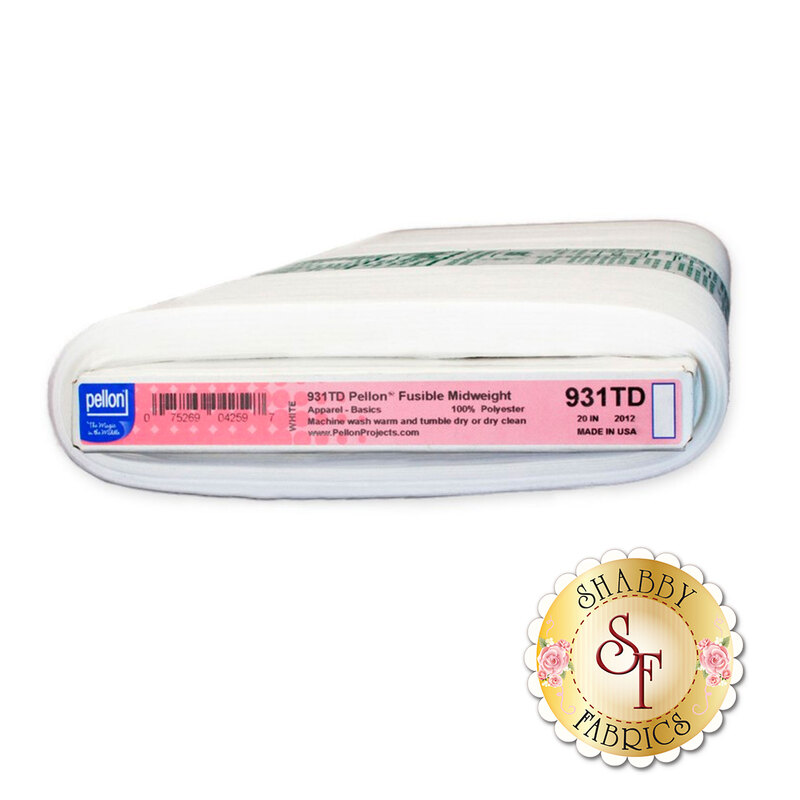 Pellon 931TD - Fusible Midweight Interfacing - Non-woven
This fusible interfacing is non-woven, making it a great choice for face masks!

1 yard of interfacing makes approximately 12 masks.

Fusible Midweight is a fusible non woven interfacing for medium to heavyweight fabrics. It is perfect for making face masks, active sportswear, yokes on dresses and shirts, linings for snaps and buttons, and lightweight linings for pillows, curtains, and bags. It is excellent for use with corduroy, chino, and poplin.
50% Polyester & 50% Nylon

Width: 20"