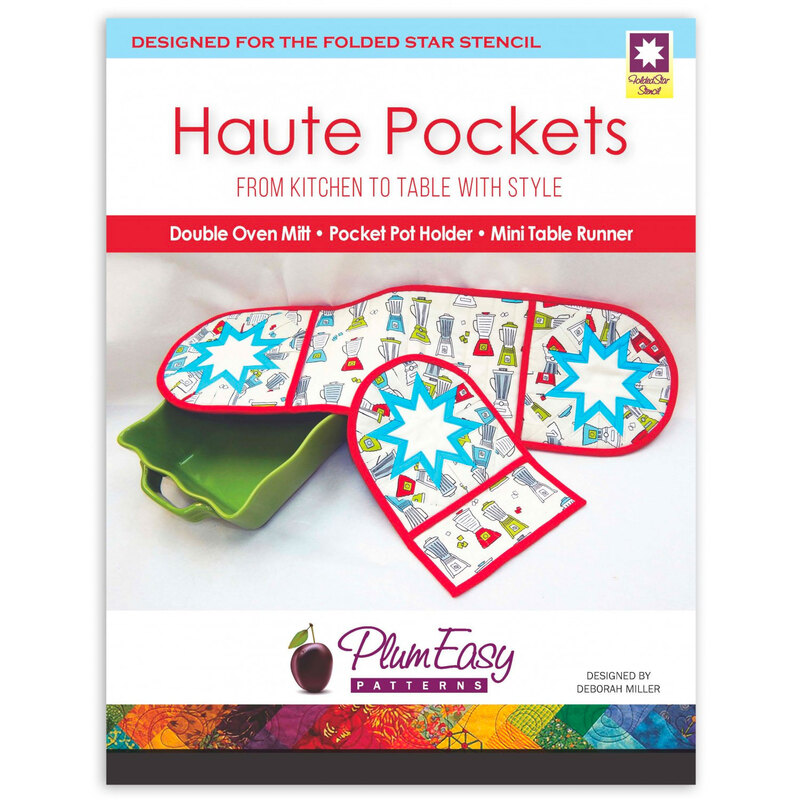 Haute Pockets Oven Mitt Pattern
With Haute Pockets, it is all about the pockets! The pattern uses PlumEasy's Folded Star Stencil PEP205 to create 8-point star blocks, sewn into pockets, and then added to a long quilt body that is long enough to wrap around a casserole dish.

Using the Stencil, you will make an 8-point star without piecing, using prairie points around the circumference of a circle. Making the star into pockets is a great demo and is useful whether you make a pocket hot pad or Haute Pockets Double Oven Mitt. The star technique is simple and fun.

Haute Pockets can be a mini-table runner, a baby shoulder burp pad, or hang in your sewing room to hold items!