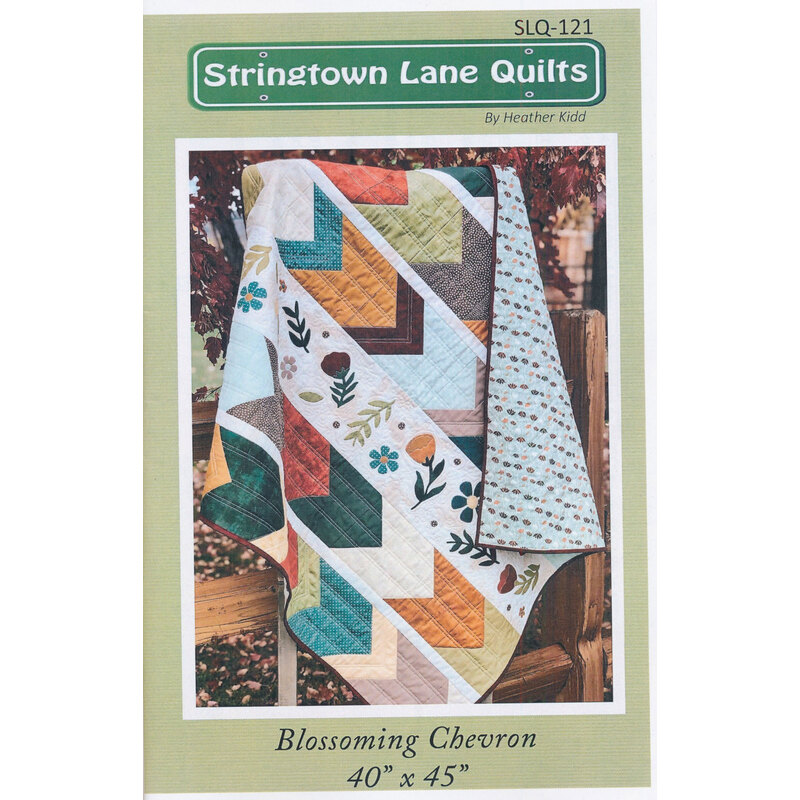 Blossoming Chevron Pattern
Blossoming Chevron by Heather Kidd of Springtown Lane Quilts is the perfect project for spring! Featuring a stripe of floral applique surrounded by chevron shapes, this quilt features a unique look that is perfect to display. This project is perfect for using up fat quarters!
Finished Size: 40" x 45"
$10.00
To order 1/2 yard, enter 0.5