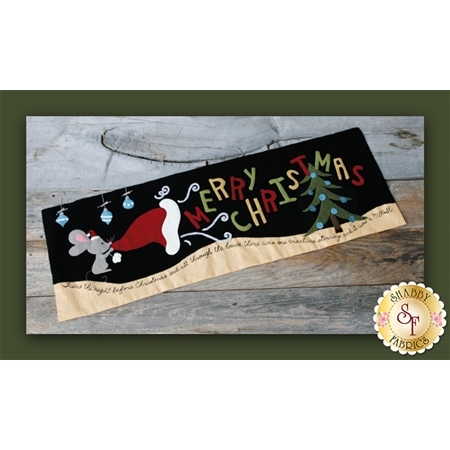 The Stirring Mouse Pattern
Incorporating both wool applique and hand embroidery, this table runner reads "T'was the night before Christmas and all through the house, there was one creature stirring and it was a MOUSE." Pattern includes all instructions for the 12" x 33 1/2" project.
Add the 2 pack of Frixion Clicker pens below which combines the convenience of a retractable pen with the incredible, erasable FriXion gel ink! Great for marking embroidery lines. Or add the Micron Pen size 005 (.20mm) in Brown, which is also made for marking embroidery with a narrow, permanent line.
$11.00
To order 1/2 yard, enter 0.5