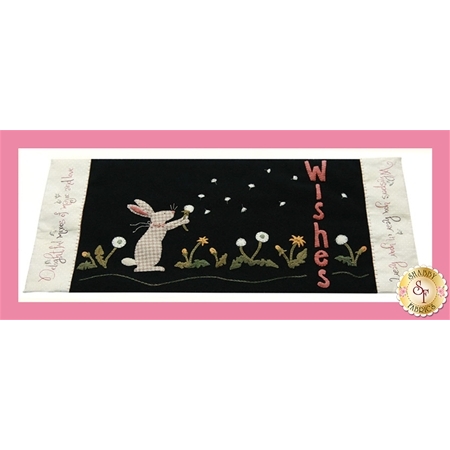 Dandelion Wishes Pattern
This delightful wool applique table runner will add smiles and whimsy to any table! This pattern includes instructions to complete a table runner measuring 11-1/2" X 26". Hand embroidered text reads "Delightful mixes of magic and love" and "Whispers you hear in your heart".
Add the 2 pack of Frixion Clicker pens below which combines the convenience of a retractable pen with the incredible, erasable FriXion gel ink! Great for marking embroidery lines. Or add the Micron Pen size 005 (.20mm) in Brown, which is also made for marking embroidery with a narrow, permanent line.
$11.00
To order 1/2 yard, enter 0.5