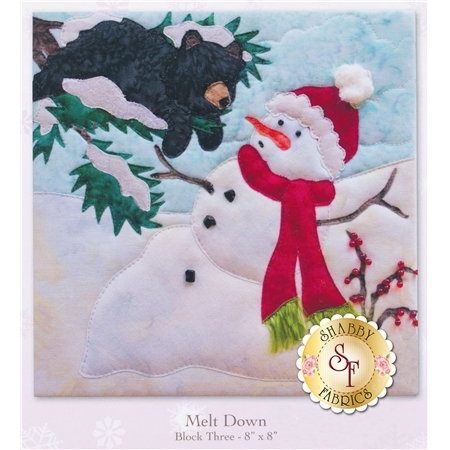 Snow Buds - Melt Down Pattern
Snow Buds - Melt Down is the block 3 pattern of the Snow Buds quilt by McKenna Ryan. This quilt block features an adorable snowman being greated by a little black bear! Finished quilt block measures 8" X 8".
Add the Melt Down embellishing kit below to finish this block!
$12.50
To order 1/2 yard, enter 0.5