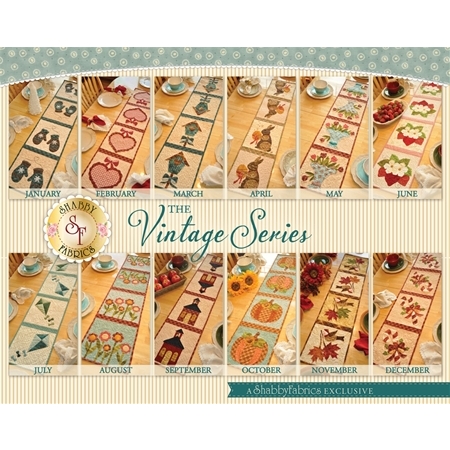 Vintage Series Table Runners - Set of 12 Patterns
By purchasing these as a set you save 10%!
Decorate your home all year long with these beautiful table runners from The Vintage Series by Jennifer Bosworth of Shabby Fabrics. This set contains one pattern for each month of the year. Table runners measure approximately 12-1/2" x 53".
$102.60
To order 1/2 yard, enter 0.5