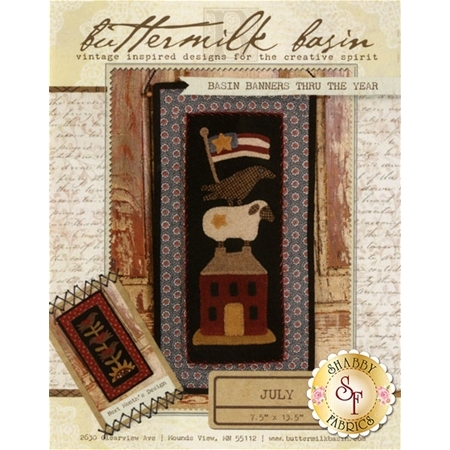 Basin Banners Thru The Year - July Pattern
This delightful, primitive design will add a touch of Americana to your home decor! The 7½" x 14½" hanging banners are great for beginner and experienced quilt creators alike! It's just the right size to display anywhere as a wall hanging.

Pattern includes instructions for the 7½" x 14½" finished banner.