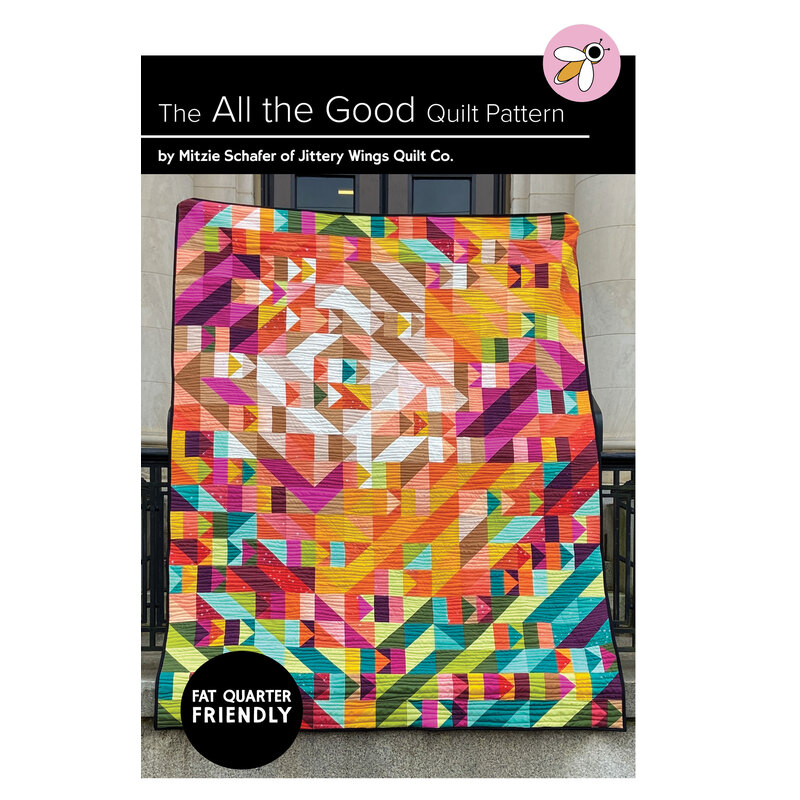 All the Good Quilt Pattern
The All the Good quilt pattern is designed to use Fat Quarters (FQs) with minimal waste. Use that Fat Quarter Bundle you love so much you can't separate the fabrics into different quilts. This is a controlled improv quilt pattern by nature but utilizes a system of controlled freedom for those who fear improv.
Pattern is written for three sizes: Baby - uses 12 Fat Quarter, Throw - uses 24 Fat Quarters, Queen - uses 52 Fat Quarters.

Quilt Finishing Sizes:
Baby - 48" x 48"
Throw - 64" x 72"
Queen - 96" x 104"
$12.00
To order 1/2 yard, enter 0.5