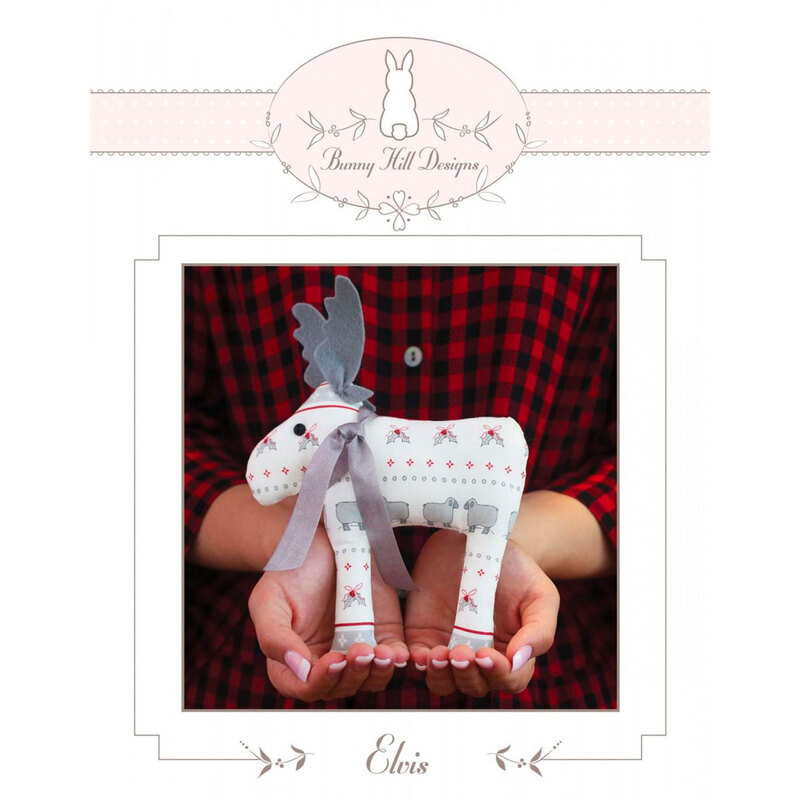 Elvis Petite Pattern
Elvis Petite Pattern is a cute easy to make pattern by Bunny Hill Designs. Petite patterns are simple, fun, and oh so cute! Petite in size and style, small, dainty, and delicate! You can easily personalize this cute moose with different fabrics or even a collar.
Finished Petite Product: approximately 6" x 6"