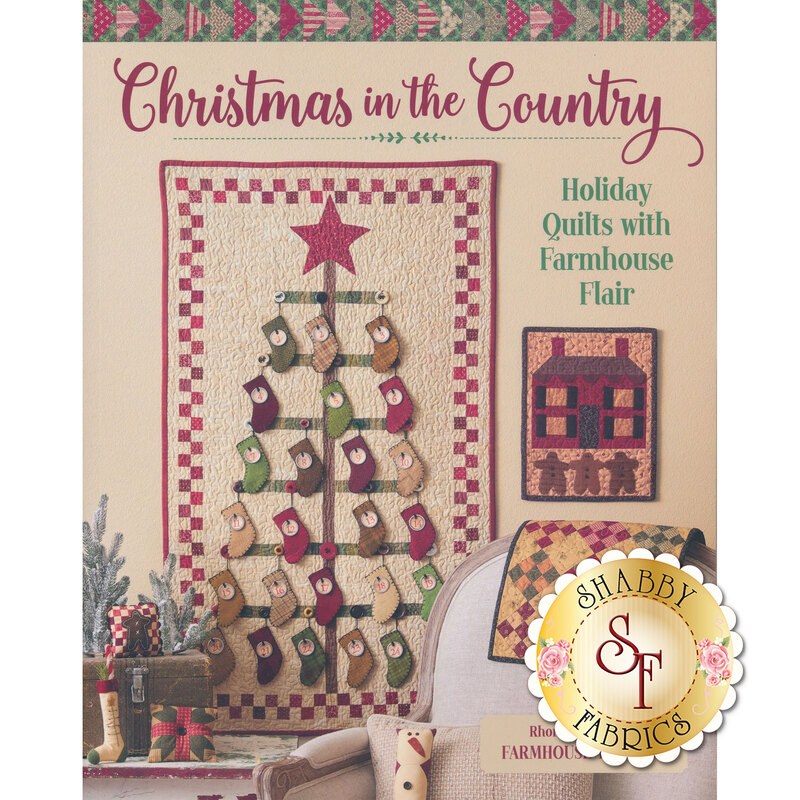 Christmas in The Country Book
Quilters will love filling their homes to the brim with holiday spirit!
Use simple patchwork and fusible appliqué to ring in the season
with a touch of country style. Create 15 fun projects, from runners
and place mats for sprinkling holiday magic across the table to
a bounty of quilts featuring the season's coolest characters—
snowmen!
$26.99
To order 1/2 yard, enter 0.5